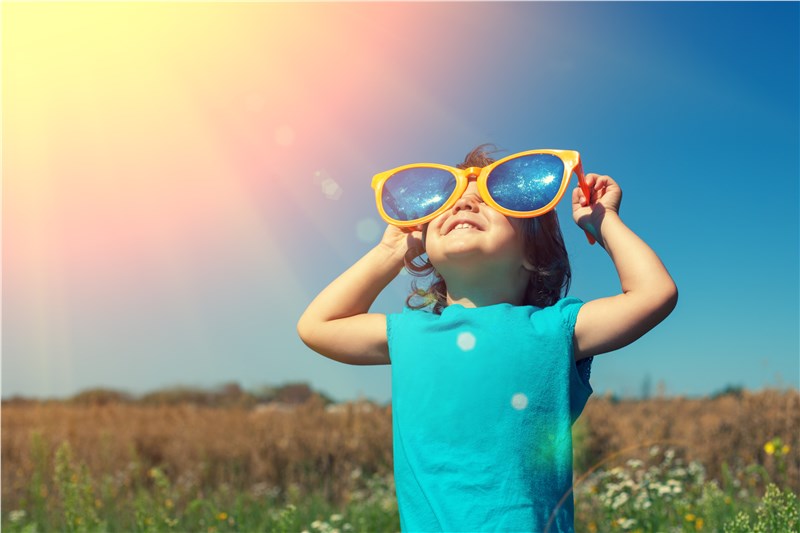 According to some experts, we aren't getting enough natural light. The health benefits of sunlight, both outdoors and indoors, are astounding. In fact, scientists recommend limited exposure on bare skin for 15 to 20 minutes a day for decreased risks of cancer and other serious illnesses. But for prolonged periods of time, there are many ways we can enjoy the sun's rays from the comfort of a shady awning, a breezy sunroom or a bright window.
Studies show that the human eye works best in daylight, rather than artificial light. Natural light is actually so beneficial that several European countries require that all workers be within 27 feet of a window. It's probably no surprise that most improper lighting can have a negative impact on your health. For instance, fluorescent light has been shown to adversely affect sleep, mood, body temperature, puberty onset and tumor development.
How Can You Get More Sun?
"Think about what type of lighting you're using next time you're reading the paper, helping your children with their homework, or tediously toiling away over your monthly bills," says Mike Leigh from C-Thru Sunrooms. "I always recommend that families should have at least one area in the house with lots of natural light, such as a glass enclosed sunroom." Leigh has a few simple tips to help you have access to more natural sunlight throughout your day.
Place the desk in your home office next to a window.
Keep blinds and drapes open during daylight hours.
Consider adding a sunroom or patio enclosure to your house. Your family will gravitate to the sun-filled space.
Play outside with your kids and animals, rather than indoors. It's just as important for them to get time in the sun.
If you don't have 15 to 20 minutes of spare time to spend outdoors, break it up into smaller increments throughout the day.
A C-Thru® Sunroom Provides Health and Comfort
At C-Thru, we build beautiful and durable sunrooms for our customers. We use our years of expertise to design the right space for your home, so you can be sure to enjoy your investment. Learn more about the benefits of a sunroom addition by giving us a call or finding a dealer near you.
---
Tags
Sunroom addition
natural light
benefits of a sunroom
---