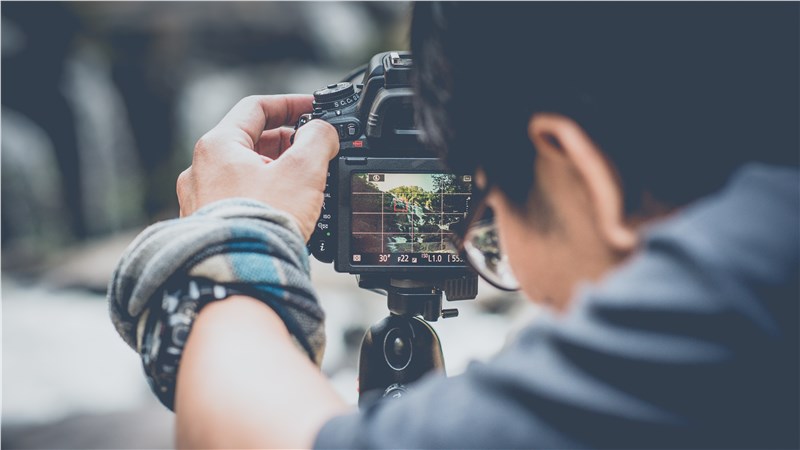 Most people wouldn't buy a cool gadget without seeing it first, right? Well, home improvement is no different! As remodelers, we're in the business of creating beautiful spaces and upgrading existing ones. It's a significant investment for homeowners, and that means photography should go hand in hand with your work! It's important to take high-quality photos of your projects, so you can effectively reach customers with compelling content.
Here's what photography can do for your business:
Add Credibility – High-quality photos not only elevate your website's overall aesthetic, but it shows your customers what you can do! Project photos provide proof of your abilities and help customers imagine how your work can transform their home.
Showcase Products – Whether you update bathrooms or remodel kitchens, take product photos to show customers how the products you sell work in different spaces. Customers can read about the benefits of a certain lighting fixture, but seeing it in action is much more effective.
Improve Your Sales Pitch – Your sales team talks with customers all day about how your company can improve their spaces. Give your team the tools they need to sell effectively! High-quality photos of your work help your team demonstrate what you can do. It also adds a personal touch to a sales meeting and is a great way to make conversation.
Upgrade Your Site with Photos
Make sure you take photos while you're on a job and when you complete projects. Take detailed photos of custom work, full home photos to show an entire remodel, and even pictures of homeowners in their new space! Having a photo library of your work not only provides selling tools for your team, but enhances your website for potential buyers!
Expand Your Business with C-Thru Sunrooms
At C-Thru, we understand the importance of gathering high-quality photos to elevate your business. We use our expertise to provide comprehensive support and strategies to our dealers. If you're interested in learning more about working with C-Thru Sunrooms, fill out our online form today!
---
Tags
Remodeling Business
Sales Tips
Photography
Content Creation
Sunroom addition
---