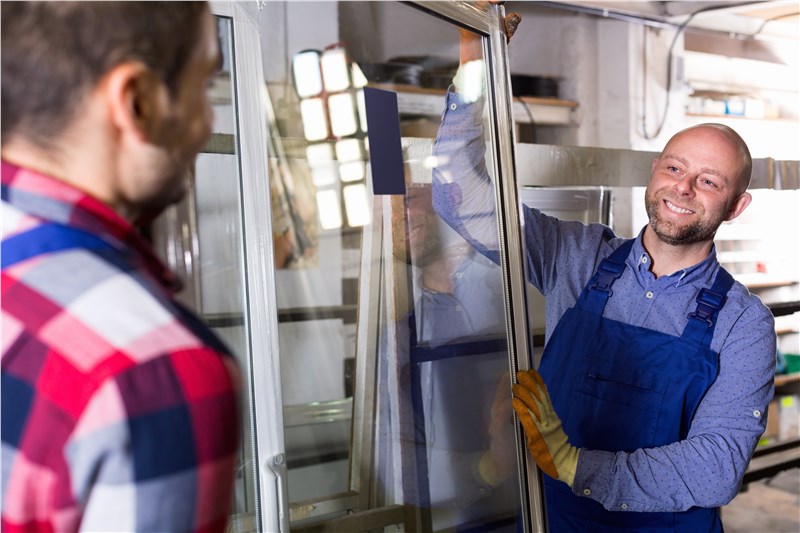 When it comes to glass sunrooms, nobody offers the same level of quality and energy efficiency as the professionals at C-Thru Sunrooms. We're experts in creating energy efficient all season rooms and glass conservatories, all of which feature a variety of flexible features and innovative materials. No matter what type of sunroom addition you're interested in, when you choose C-Thru Sunrooms you can be sure you're getting superior thermal performance and structural integrity.
We understand that no two homes are the same, which is why we'll work with you to create a completely customized sunroom or conservatory according to your specifications. Our high-tech glass structures are available in variety of options, including:
Alpha
For those with a strict budget, our Alpha glass selections are an excellent choice. Our Alpha options are perfect for rooms that see seasonal usage, like our three season rooms. Choose from Alpha glass packages for aluminum windows and doors, including:
●⅛" Single Pane Clear
●½" Dual Pane Clear
●½" Dual Pane Low E
Alpha Plus
Like our Alpha selection, our Alpha Plus glass features energy efficient materials and non thermal painted aluminum structural framing. Alpha Plus is available in:
●⅛" Single Pane Clear
●1" Dual Pane Clear
●1" Dual Pane Low E
Omega
If you're looking for the most efficient, highest performing material available, you're looking for our Omega glass selections. These packages are ideal for use in any climate and offer maximum energy efficiency. Omega glass packages have no exposed screws or caulking, creating a streamlined appearance. Choose from:
●Smart 30, ⅛" Single Pane Clear
●Smart 60, 1" Dual Pane
●Smart 180, 1" Triple Pane
Not sure what type of glass is best suited to your needs? At C-Thru Sunrooms, we're committed to providing our customers with a personalized experience and we'll work with you to help you select the options that best suit your needs, aesthetic, and budget. Ready for more information? Give us a call or complete our online quote form today to request your free, no-obligation project estimate.
---
Tags
Sunroom addition
natural light
Glass Options
Sunroom Designers
---