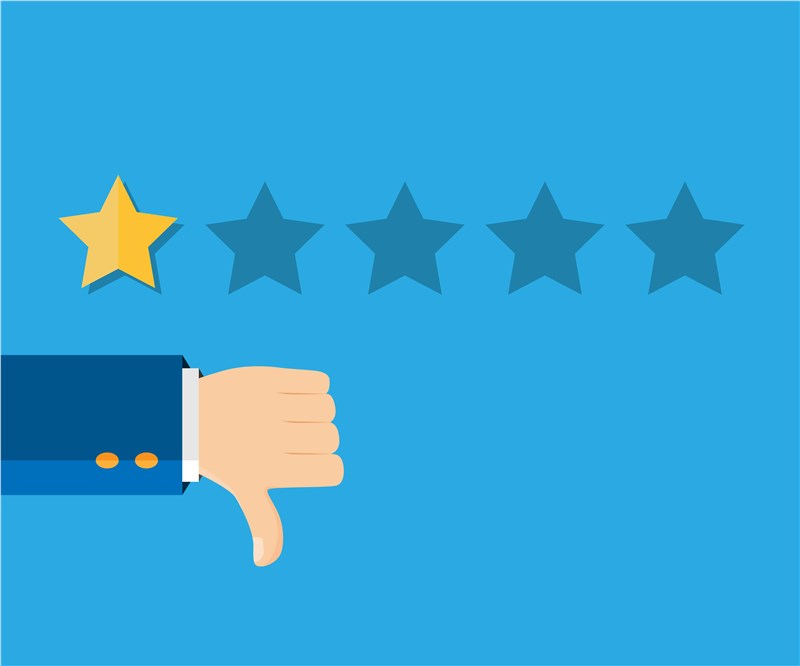 Every business has dealt with a negative review. While it's never a fun task, addressing these reviews are important for your business and your online presence. When you receive a negative review, don't panic. Follow this plan and get ahead of the situation.
How to respond to the review:
Immediately and Calmly. The longer you wait, the more people can see a negative review with no response from your company. Respond right away and respond with grace. Make sure your reply conveys that you're invested in their issue and are eager to resolve it.
Don't argue or ignore their concern. Almost every internet argument comes across as petty. You don't want a tit-for-tat available for all potential customers to see. While there might be another side to the story, acknowledging the customer's concern and demonstrating a willingness to work it out should be your number one priority.
Next Steps:
Take the Conversation Offline. If the customer is willing to speak with you on the phone, take the opportunity to make it right. In order to have a productive conversation, gather all the information you can before the call, and try to anticipate anything the customer may bring to the table.
Ask for an Updated Review. If (and only if!) the conversation is going well, ask the customer if they'd like to consider updating their review. Showing your other customers that your business can resolve an issue is the silver lining to this experience!
Get New Reviews. It's great if you get the customer to write a new review, but it's best to reach out to your satisfied customers and ask them to post reviews of their experiences. Positive reviews will outweigh a negative review in both star ratings and for a potential customer researching your business.
Ongoing Support with C-Thru Sunrooms
Reviews are an important part of any business in the digital age. While negative reviews aren't ever fun, dealing with them can be a learning experience for your business. At C-Thru, we understand how to navigate your business online, that's why we provide marketing assistance and training to our dealers. If you'd like to learn more about working with C-Thru sunrooms, fill out our online form today!
---
Tags
Remodeling Business
Digital Marketing
Sunroom Designers
Online Reviews
---