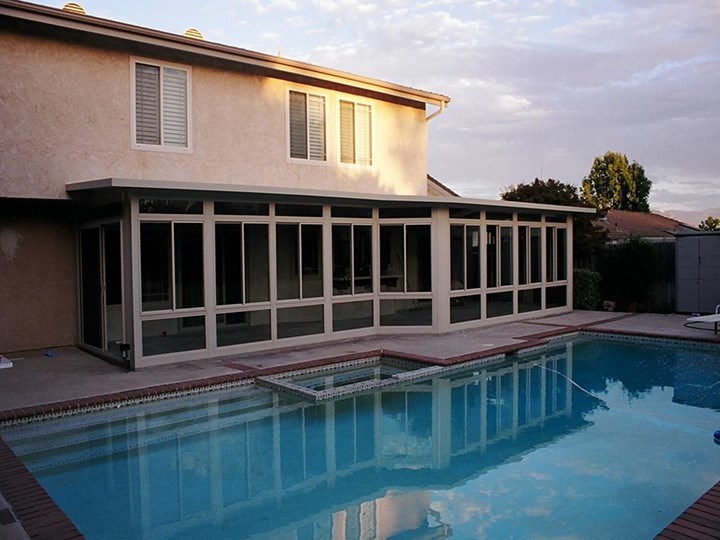 No matter where in the country you live, glass sunrooms are a luxurious addition to your home. Enjoy the best of any season from climate-controlled comfort and relish the benefits of surrounding yourself with abundant natural light.
As you consider investing in this home addition, choose sunroom installers that will provide an exceptional experience. Here are a few things to look for:
Industry Experience

Installing a sunroom is a significant home improvement. When done right, it will add value, style, and usable living space that you'll enjoy for decades. That's why it's so important to choose a glass sunroom installation company with proven industry experience.
Since 1947, C-Thru Sunrooms has been a pioneer in the industry, and we've completed thousands of successful projects.
Design Options

Your home is special, so you deserve the ability to choose from several style options to find the perfect look. If you're only offered two or three choices, that small selection may not give you the desired results.
C-Thru Sunrooms offers a myriad of choices including flat, pitched, or vaulted ceilings, conservatories for full sunlight, window-walls, several shapes, and many other style options.
Custom Sunrooms

Some companies use pre-fabricated sunrooms. For superior results, work with a company that custom fabricates each sunroom based on your specific needs. This ensures an addition that will blend seamlessly with your home and allows you to choose custom features such as heated flooring, dramatic lighting, and much more.
C-Thru Sunrooms' design specialists help each client create a fully custom sunroom.
Quality of Materials

If inferior materials are used for your glass sunroom, you won't get the energy efficiency you expect.When you have an entire room of windows, it's important to use high-performance materials for impressive energy efficiency. Plus, quality materials mean superior durability for long-lasting performance.
C-Thru Sunrooms uses dual-pane or triple-pane SmartGlass, a thermal cladding system, and 3 ½- to 4-inch thick wall systems for industry-leading performance and strength.
Installation Times
Once you've decided to invest in a glass sunroom installation, you want to start using the space as soon as possible. Choose a company that offers fast installation without sacrificing quality.
Since each of our sunrooms is custom made to fit your home, C-Thru Sunrooms is able to provide fast and flawless installations.
Contact the experts at C-Thru Sunrooms today to learn more about our products and to schedule a free, in-home design consultation and estimate.
---