About Us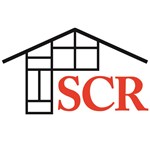 Southern California Rooms is your destination for complete indoor/outdoor entertainment space additions. From building a new sunroom addition onto your home to enclosing your existing porch or patio, we help you create the perfect space for seasonal or all-year enjoyment.
C-Thru Sunrooms offers superior products with virtually unlimited design options and upgrades. When you discuss your wish list, we can help you select the right products and design your space based on your needs.
All Season Rooms: From the year-round enjoyment of a four season sunroom to the seasonal three season room, your space is designed with you in mind and completed with superior construction.
Glass Conservatories: Elevate your enjoyment with high glass ceilings and full-glass walls for the ultimate in style and function in your new space.
Screen Rooms: The perfect breezy outdoor room offers the ideal blend of sun and shade while maintaining the protection of a solid roof and durable screens.
Enclosures: Rarely used patios, porches and decks can be transformed into seasonal or year-round rooms with our innovative sunroom enclosure systems.
Patio Covers: Whether you are looking for full or partial shade, our patio covers deliver with function and style. Choose among lattice, glass and solid insulated roof options with various designs to match your home's architecture and your personal style.
Don't let another season go by without enhancing your home with a new sunroom, screen room or patio enclosure. Request a free, no-obligation in-home consultation – call us or complete the online form today!